The Recruiting & Staffing Cycle

Engagement
Many competitors think the hard work is done once an offer is accepted and the new team member joins your team. We know this is where the hard work begins. People rely on their employers to care for their families, plan for the future, and otherwise provide stability and predictability to their lives.
We offer all our consultants a generous benefit package that includes several options for health & dental insurance. We also have in-house and partners who are experts that can help our new employees navigate our health and dental plan offerings to determine which one will be best for them. Other benefits we provide our consultants:
Vision & Dental Insurance.
Long Term Disability Insurance.
Life Insurance.
Paid Time Off.
Regular Company Social Events.
Community Service Opportunities.
Your Account Executive will be there when your new team member starts to bring goodies and help you facilitate their start on their first day. Because our employees aren't coming to our office every day, we make sure they feel like a valued part of our team by regularly scheduling events (meals, social, community, etc.) to stay connected to our Resource Management, Ops, and Executive teams.
Our Ops team facilitates the on boarding process as well as help with on going benefit management & payroll for our employees. Our Ops team also works closely with our Account Executive to manage the client invoicing & billing process.Our leadership team maintains an 'open door policy' and is always available to sit down with our customers and employees when there are questions, concerns, or when someone just wants to talk.

Understanding Client Culture
Culture is defined by your values & vision and people embracing these core principles to shape the personality of your organization. We take time to listen to what your leadership values and recruit people who will share and support your vision & mission.
Great people want their work to matter. They want supportive leadership and collaborative teams. Top performers are most productive when they're challenged. They want freedom to create. Freedom to take care of business while having enough flexibility to take care of themselves and others who depend on them. We determine how you can deliver on these indicators of job satisfaction and use these common 'decision points' as your competitive advantage in the talent marketplace.
We ensure your cultural qualities shine in uniquely crafted job postings to make opportunities at your company stand out from the crowd. We promote your culture & positive organizational characteristics throughout the candidate engagement process to build a sense of excitement for receiving and accepting an offer of employment.
We strongly believe potential employees are potential customers and take extraordinary measures to make sure their customer experience with your brand is a positive one.
Job Clarity
Recruiting great people in a specialized industry requires understanding of highly technical subject matter. You need a partner with knowledgeable recruiters and client service managers to best represent your organization and provide job clarity.
"Traditional" job descriptions hold little strategic value. They are frequently lists of tasks and requirements. They are often out-of-date or missing critical information. Often they are crafted by individuals with no domain knowledge.Traditional descriptions do not stand out from the crowd and rarely offer a call to action that would compel a top performer to apply. Posting a job description is, in fact, a job marketing process, and we approach that process like no one else.
Our recipe?
A compelling introduction that reflects the personality of your business.
A simple explanation of duties.
Focus on promoting your company's core values and culture.
A clear definition of success.
Top flight employees want to get behind a mission. We convey what you stand for, how you impact the community, and why they should be excited to work for you.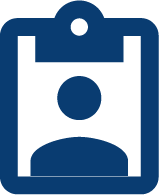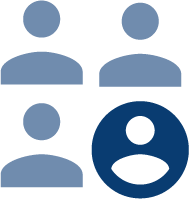 Sourcing
The "War for Talent" battlefield is cluttered with sameness, which is why you can't uncover and engage with great candidates by just matching buzzwords. We've built our recruiting model by leveraging traditional and non-traditional sources in unique ways to attract the right people.
We are natural connectors with a deep bench of resources. We've spent nearly two decades engaging with top-tier talent, building and strengthening relationships through meaningful dialogue. The staffing industry is continually changing, and we are continually working to learn new strategies and refine our skills. As the power of data has grown, we've added AI to our sourcing strategy by deploying tools that leverage machine learning, natural language processing, and predictive analytics to identify great talent for your organization.
Screening
Interviewing is a time-consuming step in the talent acquisition process, which is why our interview and assessment processes are a vital step in the service cycle. Our team scrutinizes each candidate carefully and passes along only the most qualified candidates who meet the vigors of our multi-faceted assessment process.
Checkpoints candidates must clear prior to client consideration include:
Our Resource Management Team conducts an initial screening process that starts with sourcing & reviewing resumes and conducting phone screens & in-depth personal interviews to understand every facet of their background and motivations. They partner with the Account Executive team members to keep top candidates eager to talk to your team and 'close' them on accepting an offer of employment when you want to add them to your team.
A Subject Matter Expert performs a deep drive to assess technical abilities, work style & leadership philosophies, and other capabilities that will be necessary for on-job success.
Our OPS Team collaborates assists the Resource Management team in clearing major milestones such as reference, credential, and background checks.
Our Account Executive Team serves as your company's advocate every step of the way, providing insight, setting expectations and determining whether a candidate is the right fit for your company.
By arming ourselves with 360-degree knowledge of each candidate, we can align a candidate's background & experience, aptitude, and relational abilities with the right role within your organization.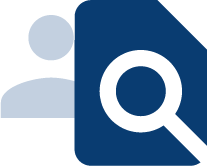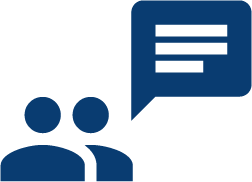 Interview
Body language. Presentation. Attitude. In-person interviews say a lot about a candidate's sincerity. They also allow for a deeper connection to build rapport and thoroughly assess the individual.
Our "pre-interview" process ensures our clients see only the best candidates. Our multifaceted approach involves team members from our recruiting, account and technical teams investigating a candidate's background, assessing their strengths & weaknesses, and evaluating their expertise to determine how they'll add value to your organization. We ask the tough questions to ensure the candidates you meet are the "real deal."
Introduction to Client
We want to bring value as a partner – not inundate you with resumes in the futile hope that one "sticks." Our retention rate is a testament to our ability to staff the right people and ask the right questions. We uncover what clients expect, appraise what candidates bring to the table, share expertise, and agree on an approach together to ensure the candidates who grace your desk are more than just "qualified."
Our thorough interview process allows us to narrow down the pool and present a summary of only worthy contenders, offering a 360-degree view of experience, skills, and personality. By managing expectations and providing job clarity to candidates, we address concerns before they arise and uncover inconsistencies up front, ultimately sealing the delivery an individual who fits in with your organization like a missing puzzle piece.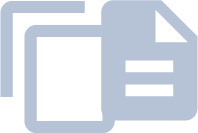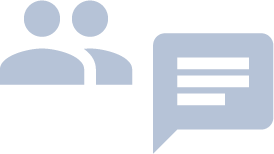 Client Interviews
If there's an interview, we're there. Adams Gabbert goes the extra mile when clients meet with candidates by setting up interviews, managing expectations and making in-person introductions.
From screening through the offer, qualified candidates are assessing potential employers as much as clients are evaluating candidates. That's why we do the heavy lifting, simplifying the staffing process to provide seamless transitions that reflect positively on both clients and candidates.
Feedback
89 percent of job seekers say being contacted by their recruiter will make them accept a job offer faster, and they are 4x's more likely to consider a future opportunity with your organization when they are offered constructive feedback.
As a voice of candidates and clients, we facilitate efficient and consistent service throughout the entire engagement. We set expectations, stay in regular contact with top candidates to keep them engaged, collaborate with your team to get interview input and feedback, and answer questions to keep great talent excited about your company and team.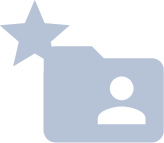 Verification
Before extending a job offer, you want to know exactly who is joining your team. In addition to checking references, our team conducts comprehensive background checks to ensure the candidates you hire are trustworthy. Our thorough verification process includes cross-referencing to guarantee the best candidates for your organization through:
Criminal felony and misdemeanor
Education report
Employment report
Federal criminal
Statewide criminal search
SSN trace
National sex offender registry
I-9 verification
Reference checks
We offer additional customizable services, including:
MVP
Credit checks
Healthcare sanctions
Drug screening
These authentications allow us to deliver the perfect fit while also delivering peace of mind.
Offer
Time kills deals, and it's not your friend when landing top candidates. Employees want decisive leaders, and decisive leaders like decisive followers. When you're ready to make an offer, Adams Gabbert has the industry knowledge and market data to help you put your best foot forward. We partner with hiring managers and human resources departments, advising teams throughout the entire engagement, ensuring job clarity and proper valuation of skills, and managing negotiations.
We know what clients and candidates want, and we'll close the deal.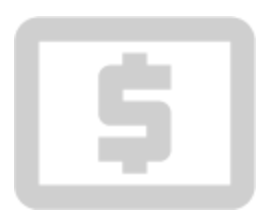 Proud to be WBE certified