Recruiting & Staffing Services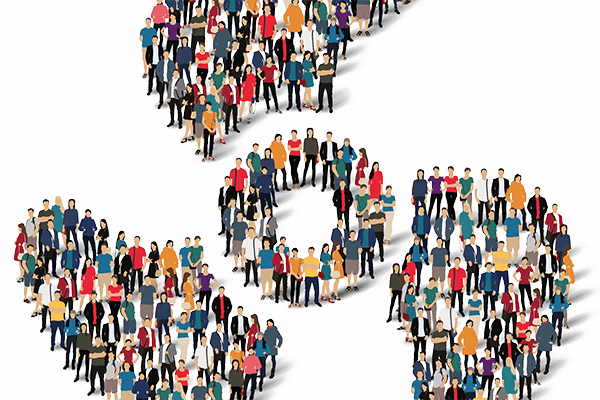 ---
Download Staffing Overview
The speed of change means business is moving faster, while time and resources are limited.
High-quality people drive business success, and we help identify and tackle the recruitment burden to meet your business goals. Constantly mining for talent, we're experts in matching people's skills and experience to your specific needs. We focus on the relationship and get to know you – your business and your culture – so we can find high-quality candidates who fit from day one. Contract, contract-to-hire, or direct hire – we only present the best: candidates who are leaders, experienced, credentialed and solution-focused. Through our extensive screening and interview process, we'll find you the best of the high-achievers. And we stay by your side all along the way.
Download Financial Services Case Study
---
Download Professional Services Case Study
---
Download Savion, LLC Case Study
---
Download Engineering Case Study
Why an Agency Should Take Over Your Recruiting & Staffing
Agencies deliver experienced resources which minimizes ramp up time and accelerates productivity.
Human Resources often do not have deep expertise in the Information Technology discipline; therefore, identifying talent + the right fit is falling short.
Recruiting bandwidth is stretched too thin, and you are losing days as jobs go unfilled.
The Recruiting & Staffing Cycle
When it comes to recruiting and staffing, we consider ourselves matchmakers, marrying the right talent with the right client. We're experts in people, processes and systems, and we're dedicated to filling our clients' strategic needs.
We have the answer before you've asked the question. Long before you meet a prospective hire we assess, investigate, and analyze capabilities and suitability for your team.
We know a new hire is an investment in your team and your company's future. We pride ourselves on understanding your business, your culture and your strategic needs to select high-quality employees who will thrive in your organization.
We're not like the rest. Starting with our first conversation, our staffing team immerses themselves in ongoing discovery and engagement to ensure each candidate and engagement is the perfect match for you.
What sets us apart?
Client Culture: The only real control you have over your company culture is by hiring people who share your company's vision. We learn your leadership values and recruit people who share them.
Job Clarity: Most job descriptions are long, boring and not designed to attract talent. We abandoned the ordinary "recipe" model of job postings to craft descriptions that compel top-performers to act.
Feedback: Communication is key to success in any industry. We provide feedback throughout engagement to offer your company efficient & consistent service.

Services
Information Technology

Project Management

Business Analysis
Human Resources

Business Process

Executive Leadership
Employee Retention
The truth is that employee turnover is expensive. We do thorough vetting and screening of all prospective employees. They have to go through us before they get to you.
The Right Fit
But it isn't just about making the match. A 40-hour work week is 40 hours of shared space and collaborating with coworkers; we make sure the company and the employee are the right fit for each other.
Growing Network
There's no reason for you to start from scratch when we we've already built a network. Whether it's IT, accounting, HR or another area of expertise, we have the candidates, we know your company, we'll make the match.
Proud to be WBE certified