Nicki Maurer
Office Manager & Executive Assistant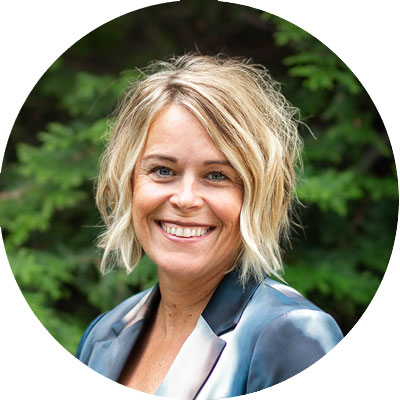 Office Manager & Executive Assistant Nicki Maurer is no stranger to adaptability, bringing years of energetic office management, sales assistant, and human resource generalist experience to AG. Always ready to greet visitors and co-workers alike with a smile, Nicki's friendly demeanor perfectly matches her eagerness to tackle any challenge at hand.
A remarkable ability to juggle multiple itineraries and needs served Nicki well when she was a nanny of triplets and we're consistently impressed by her ability to organize calendars, company events, meetings, and administrative office duties with maintained patience and good humor. Ten years of at-home parenting coupled with a decade of part time work in the Blue Valley School District is a testament to Nicole's versatility and backbone.
At home, when Nicki and her husband aren't at their kids' sports events, they are known to frequent Kansas City's many live music venues and explore the city's bountiful food and coffee offerings. Everyone needs a place to unwind, of course, and for Nicki that's spending time at her family's lake house on a beautiful Arkansas lake.
Relationships & Self-expression
Email: nmaurer@adamsgabbert.com