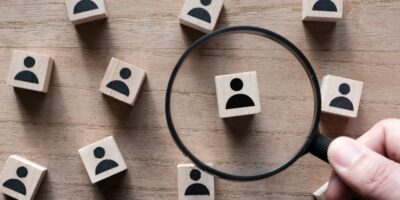 In today's competitive business landscape, creating a strong talent acquisition strategy is crucial for your organization's success.  Leveraging an agency of experts will give you a strategic advantage.
In this post, we will explore seven key benefits of using a staffing partner to optimize your talent strategy to identify, attract and retain high-caliber candidates.
Strategic Expertise
Leveraging an agency team of seasoned recruiting and client support professionals will give you a competitive edge.
Their candidates are proven resources who have been working with their talent networks for years. With a deeper understanding of their capabilities and priorities, the match between candidates and opportunities is more effective and long-lasting. It also means they refer their equally high-caliber friends and colleagues to their recruiters and salespeople. People like this are not found through traditional channels like LinkedIn; they are not out applying to job postings.  This partnership significantly enhances your ability to attract and retain candidates who align seamlessly with your organization's culture and needs.
Time and Cost Efficiency
From drafting job postings to conducting interviews and background checks, the talent acquisition process can take considerable time and resources. By relying on a trusted acquisition team, you empower your internal HR team to focus on other strategic initiatives.
Accelerated Hiring
With exclusive access to candidate databases and networks, recruiting professionals can help facilitate the quick identification and engagement with potential hires. This flexibility can prove invaluable when your organization needs to fill positions rapidly, aligning with the dynamic nature of your talent strategy.
Elevated Candidate Quality
A rigorous candidate screening process ensures candidates are being assessed effectively. With sophisticated tools and techniques (skills assessments, behavioral evaluations, and thorough reference checks) the understanding of a candidate's full set of skills and their personality is more robust. This meticulous evaluation process results in candidates closely aligned with your company objectives.  In addition, some of these candidates are only found through certain recruitment agencies because of the amount of trust candidates place into their recruiters.
Scalability
A flexible talent strategy should be able to adapt to changing circumstances. Whether you are in a phase of rapid expansion or streamlining operations, you can easily fine-tune your recruitment support to maintain alignment with your ongoing needs.
Retention Through Cultural Alignment
Making the right hiring decisions upfront reduces the likelihood of employee turnover. A staffing partner enhances the chances of finding candidates who not only possess the necessary qualifications but also resonate with your organization's culture and values. This alignment contributes significantly to higher employee satisfaction and long-term retention rates, solidifying your teams.
Compliance and Legal Assurance
The consistent worry regarding labor laws and regulations is challenging.  Recruitment agencies stay abreast of legal requirements associated with hiring.  This ensures your organization remains compliant throughout the recruitment process. Using this proactive approach minimizes the risk of legal issues and potential penalties while safeguarding your talent strategy's integrity.
Simply put, working with a staffing partner, works.
It provides access to specialized expertise, enhances efficiency, improves candidate quality, and bolsters your organization's competitive advantage. Consider collaborating with us at AdamsGabbert to harness these seven benefits and ensure that your talent strategy is positioned for sustained success in today's evolving market.
Contact Us to learn more about streamlining your hiring process and unlock meaningful experiences with a team who cares.