Earlier this year, we launched our Automation Products & Services line of business to help companies improve productivity, efficiency and client satisfaction. In the second of a series aimed at demystifying this corporate game-changer, we focus on how to choose the right RPA partner for your automation needs.
---
As you consider your business' options for a Robotic Process Automation (RPA) partner, most vendor solutions and services will offer a "golden hook" and the promise of a great catch. However, the deeper you dive in your search, you might find that these opportunities are simple bait that misses the mark.
Selecting the right RPA partner can be particularly challenging due to the highly competitive "new market" flood of organizations anxious to help businesses reap the enormous — and intuitively obvious — benefits of process automation. When selecting an RPA vendor, you should carefully consider your options, as your new partner will play a significant role in how your company operates moving forward.
The good news is there's a plethora of software and service vendors offering a multitude of roles, skills and amenities who are all willing to participate with organizations at any level within the marketplace.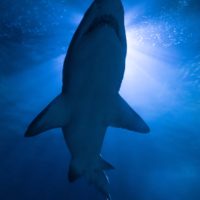 The challenge for your business (cue the shark music) is that as these organizations venture into the RPA waters, the process of determining which service vendor is partnership-worthy may go beyond finding the biggest dorsal fin in the water.
Choosing your RPA partner
As digitization in the workplace increases, finding a trusted expert to support, cultivate and deliver automation services has never been more important.
Despite the wealth of internet information at your fingertips, evaluating vendors can be a daunting task. So where do you start?
First and foremost, your RPA partner selection process should evaluate the value proposition of KPIs (Key Performance Indicators — otherwise known as Know-how, Process and Intangibles).
Know-how
Process Automation continues to be an emerging technology and no RPA tool is universally optimal for every industry, process or scenario. Fortunately, there are many fish in the sea of RPA software solutions, whether your solution is more specialized or generally applied.
As such, it's imperative that your RPA partner can discern which solution and application are the most appropriate for your business. Other considerations around know-how include design, reusability and future-proofing — each with the goal to optimize, get process right the first time, and ultimately accelerate and boost ROI.
Process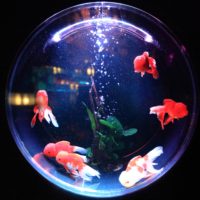 It's self-evident that the fishbowl of RPA is teeming with the potential to automate repetitive tasks that require human interaction, both in front and back offices — such as the automation of data entry, data extraction and invoice processing.
What may not be so clear-cut is the breadth of knowledge and depth of understanding needed to keep your projects from tanking. A deep and holistic understanding of RPA will drive innovative solution designs and a collaborative, engaged approach between client teams — with the end goal of intelligent automation partnership between your business and your RPA partner.
Intangibles
Ultimately, your RPA partner's expertise and capabilities should meet the specific needs of your business. Their skill, experience and passion for each and every project will ensure you always get the best results.
Your ideal partner should have the ability to discern whether an RPA project is a viable process, communicate clearly, and recommend best practice alternative approaches and solutions.
We're here to help.
Still looking for an RPA partner that checks all the boxes? AdamsGabbert can provide knowledgeable expertise, proven methods of success and formidable partnerships as you set sail on your automation journey. Let's connect!
Up next, we'll take a look at the biggest emerging trends in automation.
---
Let's Accelerate Together.
Share your thoughts on LinkedIn, Facebook, Twitter or Instagram!