We're living in a changed world. Hospitals are full, offices are empty, and social distancing is a thing we do now, all the time. Orders to shelter-in-place to help flatten the curve of the COVID-19 pandemic have forced us into a new, work-from-home normal. The abrupt disruption is especially hard on small businesses as they struggle to conduct business as usual in the most unusual circumstances.
"A massive change"
"We are going to see a massive change in society post crisis, and it will permeate every aspect of life," says Ric Edelman, executive chairman and co-founder of Edelman Financial Engines. Like most, Edelman believes telecommuting isn't going anywhere, which means small business owners must adapt quickly if they want to stay afloat.
The good news is that in response to the pandemic, several tech giants are offering free trials of their online tools, including Microsoft Teams, Cisco Webex and Zoom. If you're new to managing a remote workforce, this is a great opportunity. But there's a lot more to keep in mind than which vendor solution you're going to use.
A strategic approach
Implementing a remote collaboration platform requires a strategic approach that starts with assessing your organization's existing infrastructure and remote needs. Here are just a few of the things we ask clients to consider as we help them stand up their remote-work tools:
Data security & accessibility
Hardware needs
Video conferencing needs
Collaboration capabilities
Regulatory statutes/industry compliance standards
ISP connectivity to the office/for employees
Backup and recovery systems
It's not just your data security that's at stake; it's also your reputation. Do you really want to be that person whose meetings people dread?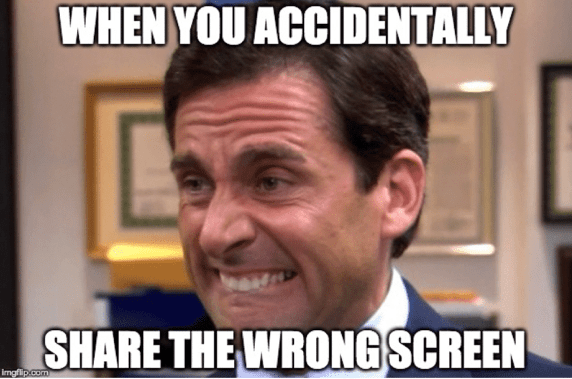 One team, fighting through
At AdamsGabbert we were early adopters of remote workforce solutions and were ready to collaborate across the miles when the pandemic hit. We've helped many of our clients take the same leap, including most recently Rick Finfera, CEO of Legacy Brokers. When the time came for him to keep employees home, healthy and productive, Rick knew our team could help.
After assembling home workstations, we trained everyone on the technology, in this case, Microsoft Teams. Then, we did a test run before they went fully remote, working our way through logistical challenges and pizza. It was a late night.
"AdamsGabbert implemented the online collaboration software we needed to hit the ground running with Teams in just a couple of days. [AG and Legacy Brokers] are just one team, and we're fighting through it together."

-Rick Finfera, CEO, Legacy Brokers
Legacy Brokers has been up and running on Microsoft Teams, conducting video meetings, sharing and editing documents in real time and even winning new business, all remote from the safety of their homes.
All in this together
We know each day seems to bring more than its share of upsetting news. We know the move to working from home during this global pandemic comes with its challenges, and no single remote workforce solution fits every company. And we know it's up to all of us to help one another keep the work—and the good vibes—flowing.
Jacob Orrison is the Director of Technology Services at AdamsGabbert (AG). Surprisingly different, obsessed with innovation and creators of deliberate impact. We are the real deal. AG is a technology services firm where trust, transparency and collaboration matter.  By investing in our people and community we bring our partners the best talent and strategic solutions. We are proud to be a certified Woman-Owned Business (WBE). We love Kansas City and we have a lot of fun supporting our partners. We are AG.
Let's Accelerate Together.
Share your thoughts on LinkedIn, Facebook, Twitter or Instagram!